Mark Curtis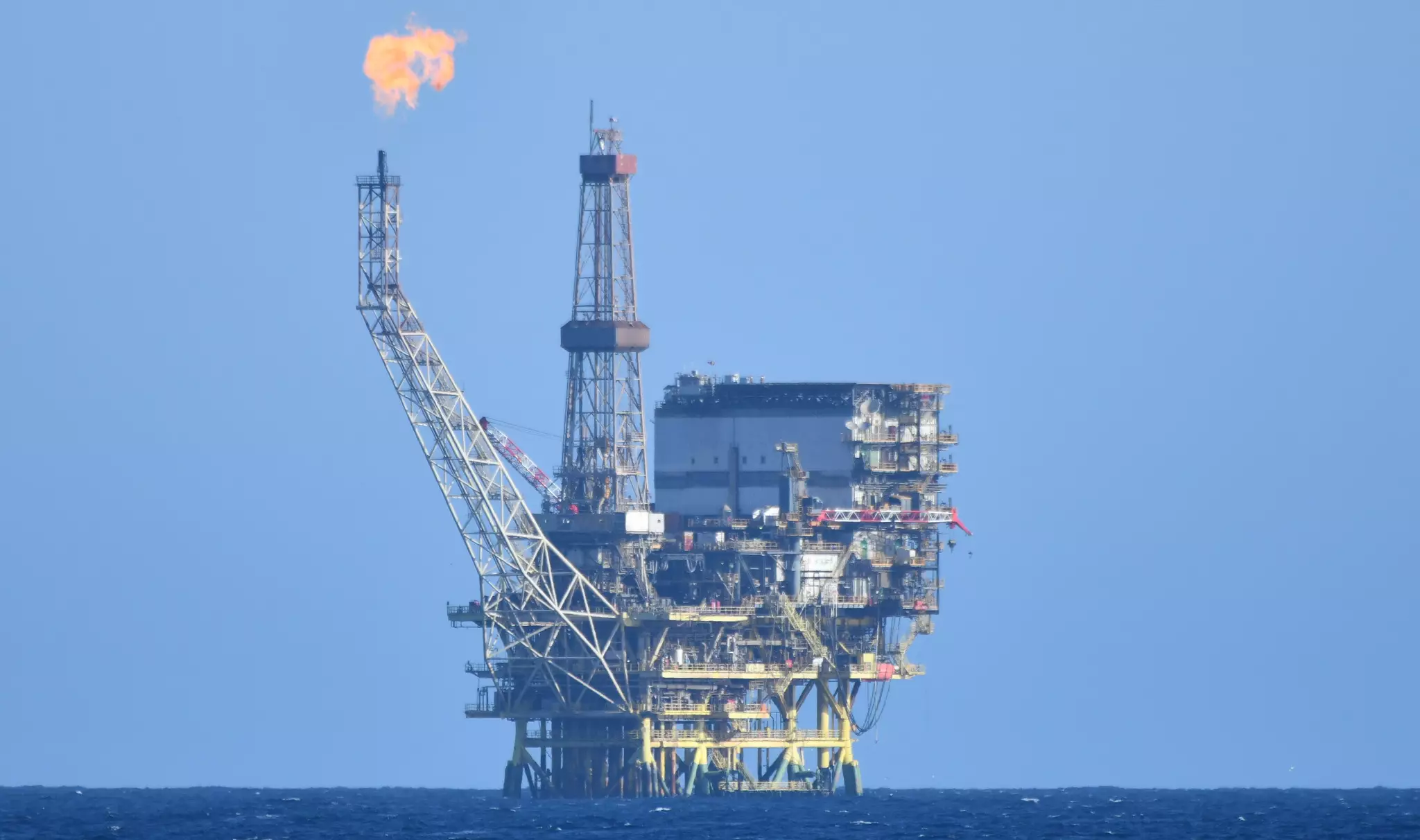 An oil and gas platform off the coast of Libya. (Photo: Antonio Sempere via Getty)
British oil giants BP and Shell are returning to the oil-rich north African country just over a decade after the UK plunged it into chaos in its 2011 military intervention, which the British government never admitted was a war for oil.
BP controls exploration areas in Libya covering nearly three times the size of Wales 
UK company Petrofac, convicted of bribery last year, has secured new oil contract in Libya and sponsored British embassy there
UK is combining its interest in accessing Libya's oil with increasing military involvement
Last month Libya's National Oil Corporation (NOC) agreed for BP to start drilling for and producing natural gas in a major project off the coast of the north African country.
The UK corporation, on whose board sits former MI6 chief Sir John Sawers, controls exploration areas in Libya equivalent to nearly three times the size of Wales.
British officials have long sought to profit from oil in Libya, which contains 48 billion barrels of reserves – the largest oil resources in Africa, accounting for 3% of the world total.
BP is one of the few foreign oil and gas companies with exploration and production licences in Libya. Its assets there were nationalised by Muammar Gaddafi soon after he seized power in a 1969 coup that challenged the entire British position in the country and region.
After years of tensions between the two countries, prime minister Tony Blair met Gaddafi in 2004 and agreed the so-called 'Deal in the Desert' which included a $900m exploration and production agreement between BP and Libya's NOC.
BP re-entered the country in 2007 but its operations were scuppered by the war of 2011 when British, French and US forces with the support of Qatar and Islamic militants overthrew Gaddafi.
Terrorism and civil war subsequently engulfed the country and oil company operations were put on hold.
The restart of BP's operations follows the signing in 2018 of a memorandum of understanding with the NOC and Eni, the Italian oil major, to resume exploration, with Eni acting as the operator of the oil fields. BP chief executive Bob Dudley hailed the deal as an important step "towards returning to our work in Libya".
The BP-ENI project, an $8bn investment, involves two exploration areas in the onshore Ghadames basin and one in the offshore Sirte basin, covering a total area of around 54,000 km2. The Sirte basin concession alone covers an area larger than the size of Belgium.