Peoples Dispatch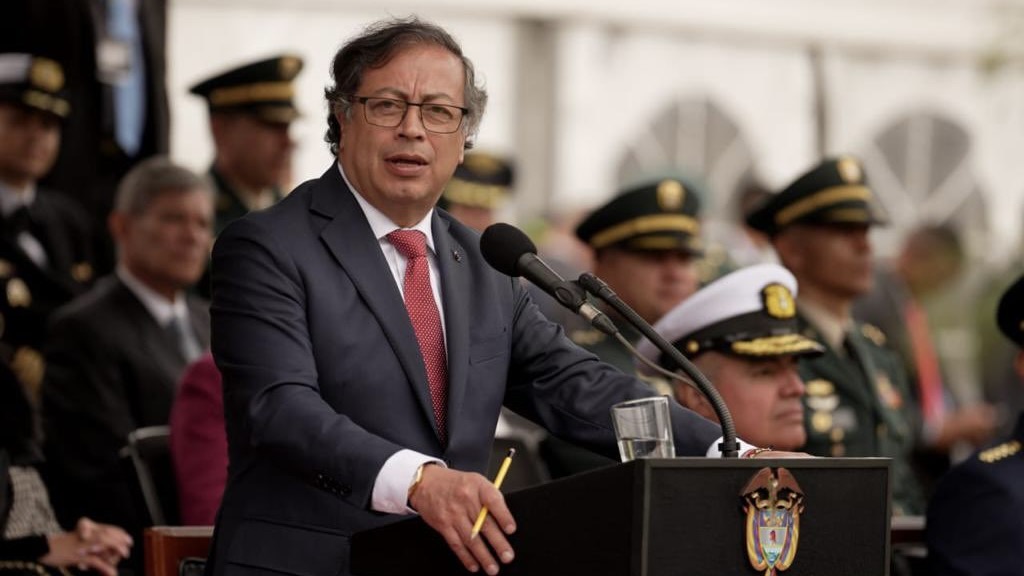 Colombian President Gustavo Petro announced the partial suspension of bilateral ceasefire between the government and the Estado Mayor Central (EMC) on May 22. Photo: Colombian Presidency/Twitter
The Petro government suspended the bilateral ceasefire with the Estado Mayor Central (EMC), a dissident group of the FARC-EP guerilla group, in four departments after the murder of four minors by the group
On Monday, May 22, Colombian President Gustavo Petro announced the partial suspension of bilateral ceasefire between the government and the Estado Mayor Central (EMC), a dissident group of the demobilized Revolutionary Armed Forces of Colombia – People's Army (FARC-EP) guerilla group. The decision came after four minors from an Indigenous community, who had been forcibly recruited by the EMC in March, were murdered in the Putumayo department when they tried to escape.
In a statement shared on his Twitter account, President Petro described the murder of children as "an atrocious act that questions the will to build a peaceful country," adding that "there can be no justification for this kind of crime." The head of state said that "the bilateral ceasefire currently in place with this armed group in the departments of Meta, Caquetá, Guaviare and Putumayo is suspended and all offensive operations are reactivated."
The president also invited the EMC-FARC to ratify the participation of its delegates in the local mechanisms in areas where the ceasefire is still in force. "We have noted the détente that has been achieved in other territories where the EMC-FARC operates due to the respect for the ceasefire and how irreparable damage to the life and integrity of the inhabitants has been avoided," he acknowledged.
In this regard, President Petro reported that the government would soon share the names of the members of its delegation for the peace talks with the EMC-FARC in order to begin the dialogue phase as soon as possible. "One of the issues that we propose to address at the negotiating table will be the strengthening of the cessation of hostilities with a territorial character. Life and transformations with social and environmental justice is the content of peace," said the president.
Petro also reiterated his government's commitment to bring peace of violence-hit territories. "The communities historically denied their rights where the State is absent are pleading for justice and an end to armed violence. We listen to them, they are not alone, the government is not oblivious to their calls, which is why we will not give up working for peace and make a comprehensive presence in all the territories with the communities," he said.
The EMC group, led by Iván Mordisco, has around 3,000 combatants who refused to sign the 2016 Havana Peace Agreement, which paved the way for FARC rebels to lay down arms and form a political party. The Petro government announced a six-month bilateral ceasefire with the EMC on December 31, 2023. It began on January 1 and will be in force till June 30. Peace talks between the parties was scheduled for May 16, but it was postponed due to delay in the suspension of the arrest warrants for some guerrilla spokesmen.