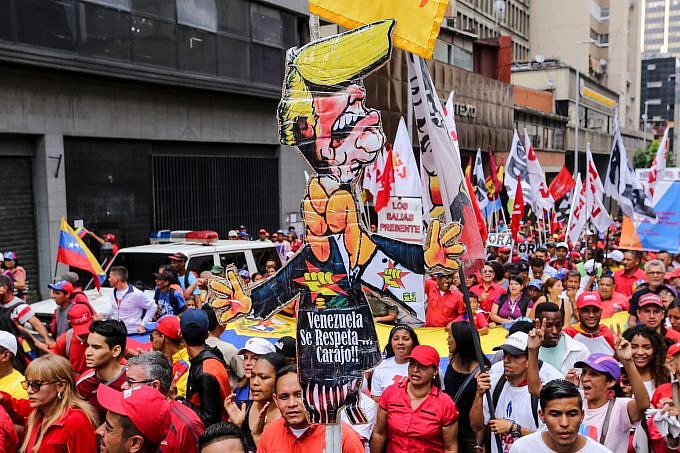 The International #NoMoreTrump Campaign collected 13,287,742 signatures against the unilateral coercive measures, financial blockade and economic terrorism imposed by the U.S. government of Donald Trump, which means that the goal set by the president of the Bolivarian Republic of Venezuela, Nicolas Maduro, was surpassed. This was announced on Saturday by the vice-president of Mobilization and Events of the United Socialist Party of Venezuela (PSUV), Darío Vivas.
The information was made known during the Great International Anti-imperialist March held in Caracas to deliver the document with the endorsements against the blockade that will be taken to the United Nations (UN) Presidential Commission.
He explained that the signatures collected were audited and certified by the PSUV, "they were validated. It was verified that it corresponded to the person who signed, and also that they were not flat signatures. We still need to include some signatures that come from other states.
The constituent also said that "we came to show our solidarity and support to the president of the Bolivarian Republic of Venezuela, Nicolás Maduro.
The endorsements will be given to the Executive Vice President, Delcy Rodríguez, and the Minister of People's Power for Foreign Affairs, Jorge Arreaza, the delegation designated by President Maduro to deliver the document to the Secretary General of the United Nations (UN), António Guterres.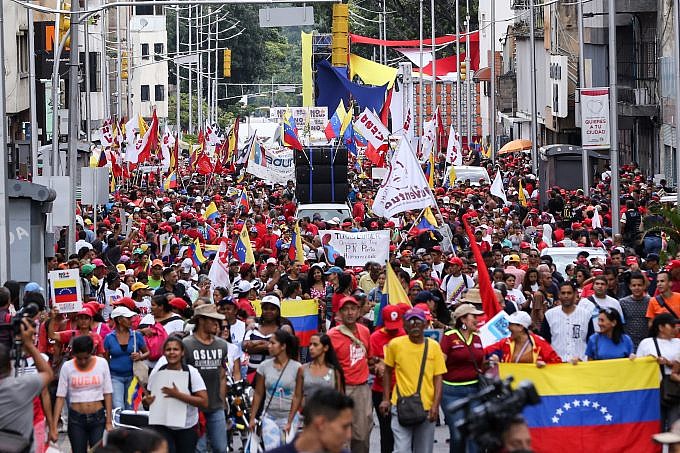 Alba Cuidad
Translation by Internationalist 360°