Bassem Aly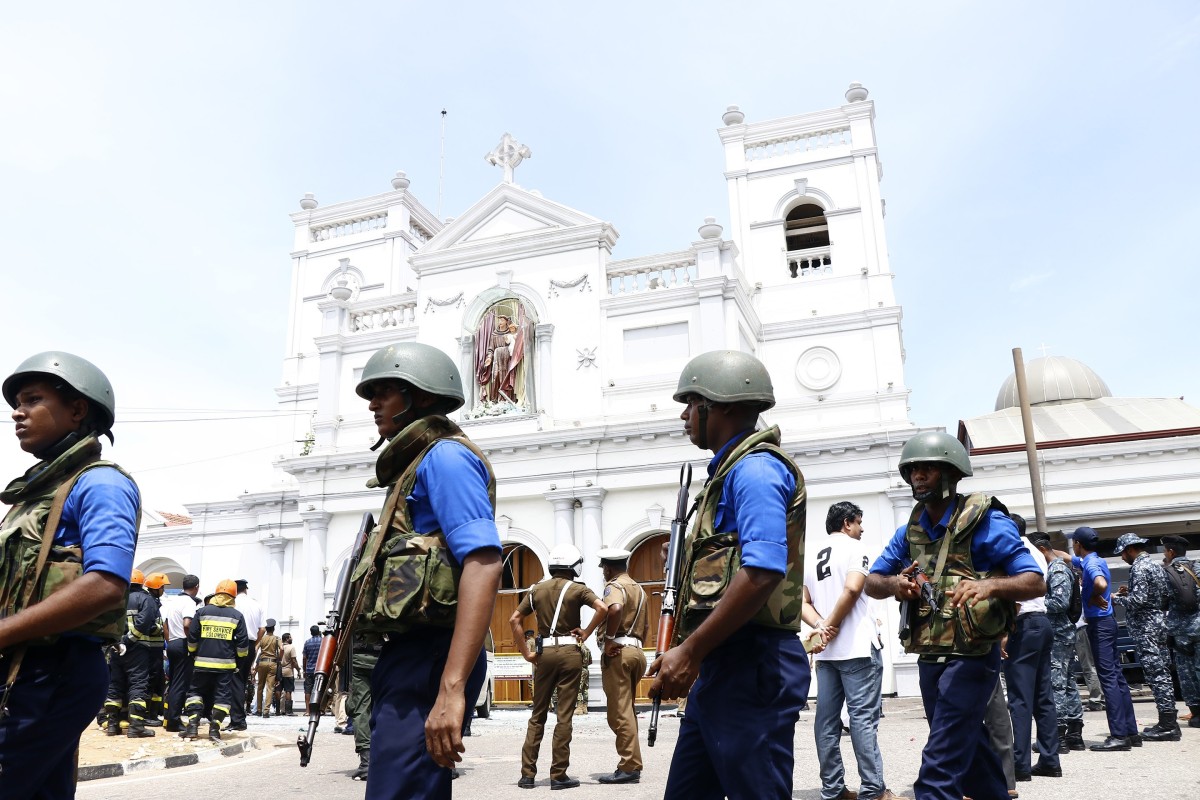 It was a day of grief for Sri Lanka. 
On Sunday, 290 people were killed and almost 500 were injured following a series of explosions in hotels and churches in the South Asian island state on Easter. 
The shocking events came one month after 50 people were murdered and 50 others were wounded in shootings at two mosques in Christchurch, New Zealand. 
The targets are clearly different in each case, but both attacks inevitably raise questions about terrorism and "asymmetric confrontations" between militant groups and state forces in the Asia-Pacific region. 
Ahram Online spoke to Jacinta Carroll — senior research fellow in counter-terrorism at the Australian National University's (ANU) National Security College — about the situation. 
The interview with Carroll – who previously worked in Australia's Department of Defence on a variety of issues that include national security, border security and counterterrorism – took place a few hours before the Sri Lankan government accused a small Islamist militant group called National Thawheed Jama'ut of carrying out the attacks.
Ahram Online: Is there a connection between these attacks and Sri Lanka's history of fighting terrorism in specific and asymmetrical conflicts in general? 
Jacinta Carroll: While Sri Lanka has had a troubled and violent past — notably during its 30-year civil war, it has been relatively free from political or religious-extremist violence in the last decade. There has, however, been ongoing tensions between various groups — including sporadic outbreaks of violence — in the intervening years, as Sri Lanka attempts to build stability. But the Easter Sunday attacks in and around Colombo and in Batticaloa are at a scale unlike anything seen since the end of the civil war, and — if early reports of an Islamist terrorist group being responsible are correct — involving new players in violent attacks.
There have been reports of tensions between Buddhist extremists and Muslims, amidst tensions with other minority communities. But a multiple-venue attack of this scale suggests skills and other assistance coming from the broader global terrorist network.
Terrorist attacks on the large scale seen in Sri Lanka need planning and technical and financial assistance to succeed. To develop the incendiary devices, plan and coordinate the multiple-venue attacks, and do so without attracting the attention of authorities requires skill. The small size of Islamist terrorist networks in Sri Lanka indicates it is likely there was external support and assistance in pulling off this large series of attacks. It will be interesting to see which groups and individuals the attackers were connected to.
It is likely that Sri Lanka's history and ongoing tensions have played a part in the country being seen as a target for this terrorist attack. Terrorist groups would use recent tensions between various factions to radicalise supporters to commit violence.
AO: After the attacks in New Zealand and now in Sri Lanka, should terrorism be considered a threat to the Asia-Pacific region as a whole? 
JC: The Indo-Pacific has a mixed experience of terrorism, but many countries are feeling the impact of the spread of Islamist violent extremism from the Middle East, particularly through the success of Al-Qaeda and ISIS. Countries including Sri Lanka, India, Indonesia, Malaysia, the Maldives, Thailand and the Philippines, among others, had home-grown insurgencies of various types — ethno-nationalist, Communist, Islamist — but many of these movements had been either defeated or placated through peace processes. The Arab Spring and in particular the rise of the ISIS terrorist group and its occupation of territory in Iraq and Syria has provided renewed opportunities for individuals and groups in the region to develop networks, skills, gain new recruits and even obtain planning and financial support. The 2017 assault on the southern Philippine city of Marawi provides a case in point. A decades-long insurgency had been calmed, with a peace process underway, when ISIS planning, funding and 'branding' united a dozen insurgent groups — including some that weren't Islamist — to capture a city.
Global terrorism is hitting countries in the Indo-Pacific, often drawing upon historic conflicts or tensions. But this is a region where the majority of states have developed far from the turmoil and tension that accompanied their independence movements and early days of self-government 50 or more years ago. They are developing countries growing in economic power and on their paths to democracy and recognising human rights, and also increasing their confidence in working together.
Countries in the region have come together to assist in countering terrorism through enhanced information sharing as well as in practical measures such as countering terrorist financing, as well as countering people and weapons smuggling. The annual Asia-Pacific Countering Terrorism Financing Summit and the 2018 ASEAN Leaders CT Dialogue are powerful cases in point. There are, however, also ongoing bilateral tensions between some states in the region, including in South Asia. There is an opportunity for India to provide some regional leadership in countering terrorism in the wake of the Sri Lanka attacks, and it will be interesting to see whether these countries come together with the Maldives and Bangladesh to jointly address the threat of terrorism.
New Zealand has a different story. While the country recently experienced the horrendous terrorist attack in Christchurch, it is a country that has been otherwise free from terrorist threat. Indeed, the country's lack of terrorism and open society made it a target of terrorism for very different reasons. One of the most interesting things to have emerged in the wake of the Christchurch attack, however, is the importance and impact of the leadership response. New Zealand's government, Muslim community and broader community came together powerfully to unite in the face of an attack that intended to divide. This means that it is only the most extreme right wingers or Islamists who could use the Christchurch attack to justify further violence.
AO: Asymmetric conflicts have always been challenging for the strongest armies around the world. How can states with limited capabilities – such as Sri Lanka – handle them?
JC: Dealing with asymmetric conflicts requires a nuanced approach, and one with two lines of operation. The first is that of militaries and security forces. Strong militaries such as the US and Australia have learned that the greatest assistance they can give to another country is to provide complementary high-level support in areas such as planning, training, logistics and intelligence, while the home country brings the specialist knowledge about the threat and the environment. A key element of this support is also bringing a strong sense of respecting the laws of armed conflict, and the respect for human rights that they embody. This was illustrated in the international support to the Armed Forces of the Philippines in liberating Marawi from insurgents in 2017. The Philippines government looked at what it needed to deal with the insurgent threat, and requested – in the case of Australia – support in the form of aerial intelligence, surveillance and reconnaissance, and training in urban guerrilla warfare.
The second line of operation is longer term, but the most important. This is removing the opportunity for grievance to motivate citizens to violence, and thereby mitigating against future conflict. This means different things for different countries, but essentially means instituting appropriate activities to ensure that political and social concerns are able to be addressed peacefully, and might include power sharing, welfare assistance, access to education and employment, reconciliation, ensuring human rights are respected and – where they are or not – that justice is followed. It also means ensuring that the response to the conflict and to terrorism does not bring further atrocities and grievances. Many in the international community, including regional partners, can assist in progressing long-term peace and prosperity.
The data is clear that there is a link between terrorism and conflict, and lack of human rights and prosperity. The majority of the countries that are most affected by terrorism are also amongst the most fragile states in the world.
Sri Lanka has its own wealth of experience in rebuilding after conflict. Part of the surprise of this attack is that it comes 10 years after the civil war ended, and the country has been progressing reconciliation among its citizens and building for prosperity. The key now will be to ensure that this attack doesn't derail the good work done to date in bringing the country together.
Sri Lanka has a very good relationship with Australia and other countries, who would be keen to share their experience and knowledge both in investigating and finding the terrorists responsible for the attack, and their supporters, as well as building democratic systems, access to education, and development projects.