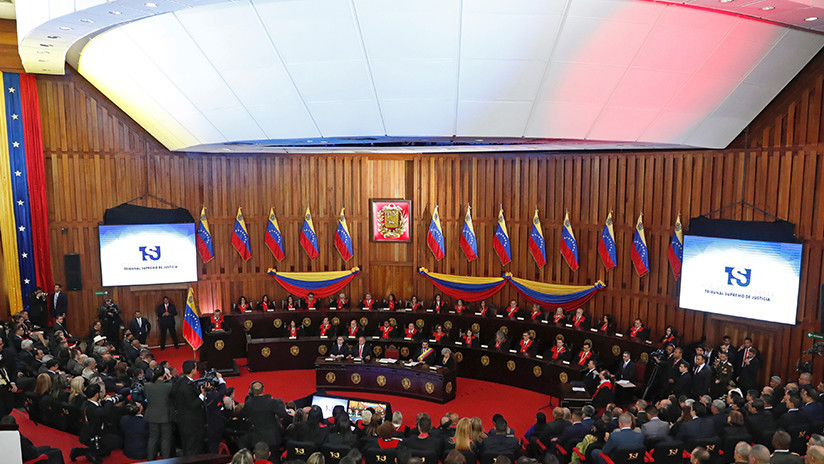 In addition, the court warns that those who assume the designation as diplomats of the country will face criminal charges.
The president of the Constitutional Chamber of the Supreme Court of Justice (TSJ), Juan José Mendoza, read on Friday a ruling declaring the "absolute nullity" of the 'statute for transition', issued by the National Assembly (AN).
Mendoza said that the document issued by the NA is "subconstitutional" because "it has no hierarchy to repeal the Constitution" and "intends to disregard Nicolas Maduro as president.
The highest court considers that the text released last February 5 by Parliament "openly violates the Constitution.
He indicated that the Magna Carta of a South American country does not contain "a statute that seeks to direct a transition" and that it ignores, through an "act of force contrary to the legal system and international law", the "binding character" of the presidential elections last May 20, where Maduro was reelected with 67.8% of the total votes and where the opposition coalition abstained from participating.
Misappropriation of property
According to this ruling of the TSJ, the self-proclaimed "president in charge", Juan Guaidó, "usurps" the functions of the president of the Republic, which is why the recent appointment of "diplomatic representatives" in the U.S. and a group of Latin American countries is declared "null and void".
In his speech, the president of the Constitutional Chamber asked the Public Prosecutor's Office to investigate those who incur in "crimes of usurpation of functions", after the disclosure of the 'Statute for the transition'.
Similarly, the TSJ ratified that any action by Parliament, in contempt of court since 2016, will be null and void.