Rashida Tlaib
The United States midterm elections marked a definitive moment in President Donald Trump's term in office as people who represent the demographics targeted by Trump and his supporters scored important victories.
Tuesday's midterms were the first time voters were able to cast their ballots since Trump took office. After two years of a president who has galvanized white nationalists, fanned the flames of far-right violence, stoked fear of immigrants, and celebrated misogyny, the  people have spoken.
For the first time in U.S. history, more than 100 women, women of color, LGBT, and Native Americans were elected to Congress and the Senate. Republicans have maintained the majority in the Senate, while Democrats upset the balance of power in the House of Representatives.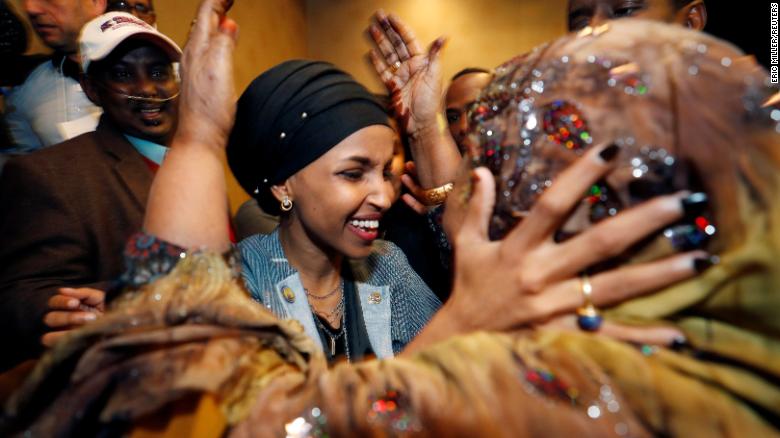 Ilhan Omar
Furthermore, three members of the Democratic Socialists of America (DSA), Alexandria Ocasio-Cortez, Julia Salazar, and Rashida Tlaib won their races in New York and Michigan.
The DSA has grown from 8,000 members to 25,000 between 2016 and 2017 — coinciding with the last presidential election and Trump's first year in office. Current membership is estimated at 50,000.
DSA candidate, 27-year-old Salazar defeated the Democratic incumbent, New York State Senator Martin Malave Dilan, in the primaries and ran uncontested in the midterms.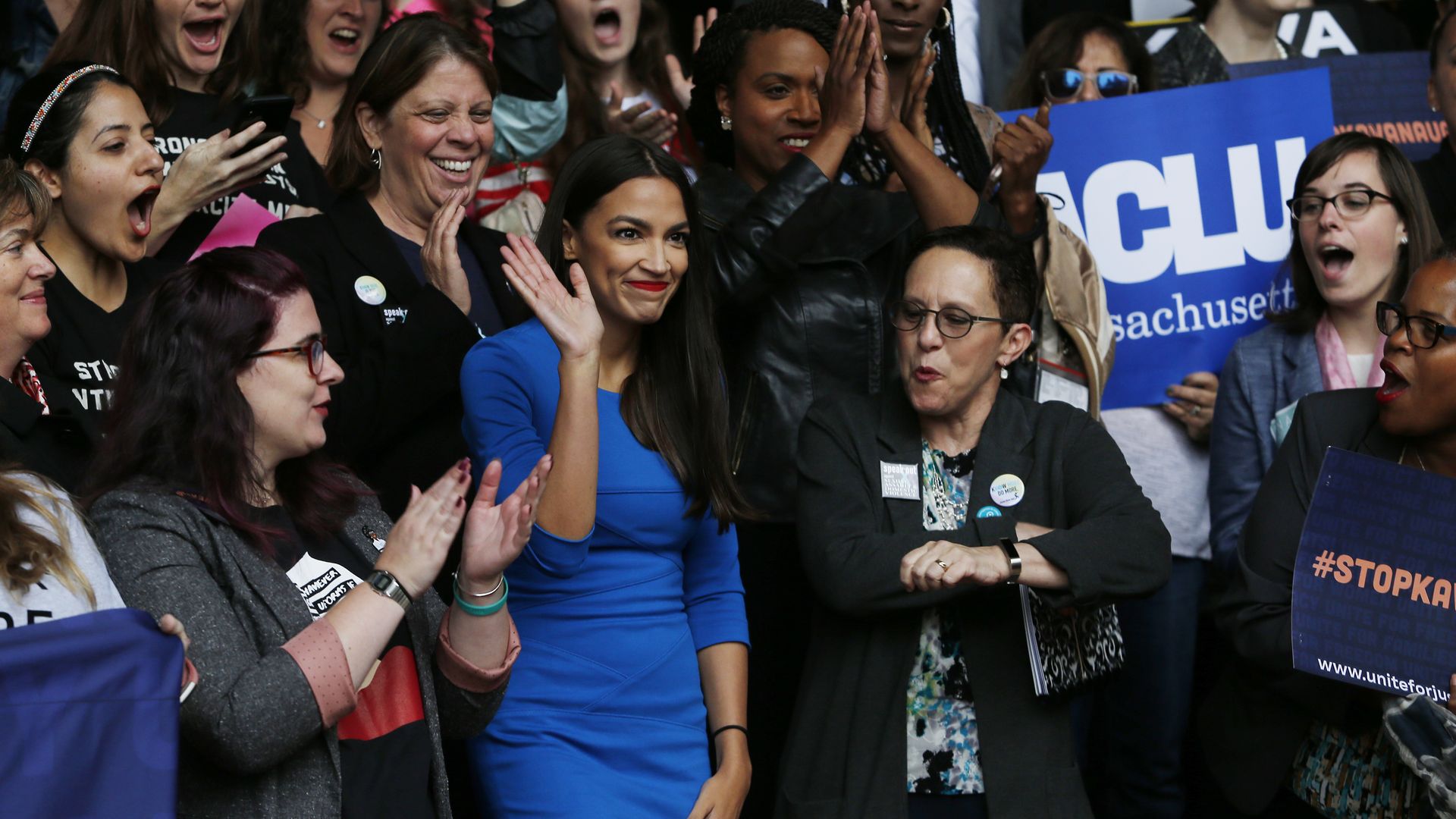 Ocasio-Cortez
Ocasio-Cortez became the youngest woman elected to Congress in the country's history.
"We launched this campaign because in the absence of anyone giving a clear voice on the moral issues of our time, then it is up to us to voice them," Ocasio-Cortez said in her victory speech.
"No one was clearly and authentically talking about the corrupting role of money in politics, like the disturbing human rights violations being committed by I.C.E. ( Immigration Control Enforcement), and the notion that an entire generation is graduating with crippling loads of student loan — a ticking time bomb for our economy," she added.
Ocasio-Cortez endorsed at least five candidates, including Ayanna Pressley who became the first Black congresswoman in Massachusetts and Ilhan Omar, a Muslim refugee from Somalia, who won in Minnesota.
Omar is the country's first Somali-American, Muslim woman to serve in the U.S. House of Representatives. She is also the first refugee ever elected to Congress.
"People are choosing unity over division," Omar said in a speech. "I stand here before you tonight as your congresswoman-elect with many firsts behind my name."

Summer Lee
Summer Lee, endorsed by DSA Pittsburgh, where weeks ago a racist shooter killed 11 people in a synagogue, was elected to Pennsylvania's House of Representatives.
Lee said in a tweet that "It might not have been the 'blue wave' you thought you were getting, but it was for sure the start of the Black and Brown wave you needed."

Sharice Davids
Aimee Allison, founder of She The People and president of Democracy in color, said in a statement that "women of color have shown the country that we are the saving graces of our democracy."
"Victories by Deb Haaland, Rashida Tlaib, Ilhan Omar, Lauren Underwood, Sharice Davis, Jahana Hayes, Ayanna Pressley, Veronica Escobar, Sylvia Garcia, and Alexandria Ocasio-Cortez ushered a new era in politics, one that is just coming into view," she said.
The shake-up could mean stronger congressional resistance to the U.S. president.
Trump shared his thoughts in a Tweet Wednesday morning, anticipating investigations from a Democrat-controlled House.